The Saddle Sidekicks Approach
At Saddle Sidekicks, we are committed to providing a safe, comfortable, booster seat for kids and smaller riders that will fit just about any adult saddle.  We designed our product to be easy to use, functional, practical, and COOL!
We update our social media sites frequently to keep everyone posted on what is new. Learn more about us on FACEBOOK and Instagram.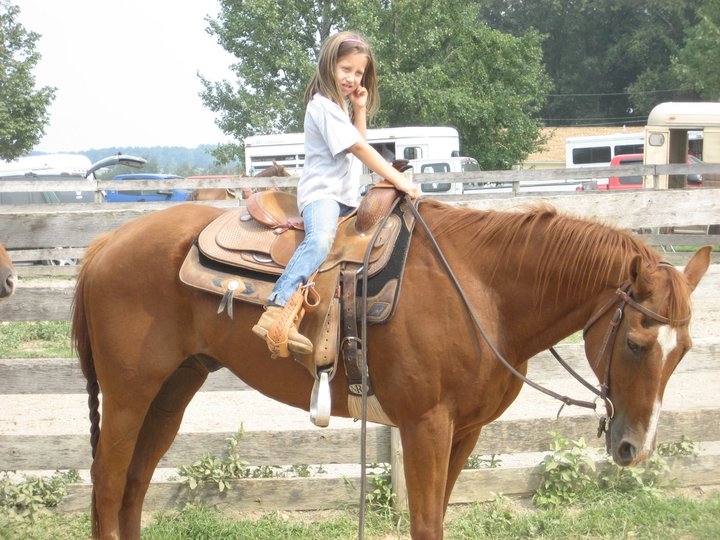 Our Story
Saddle Sidekicks were created by founder and horseman, Brad Rehmeyer, for his kids.  His family enjoys western riding events such as penning, sorting, reining, and trail riding.  The Saddle Sidekicks had to be tough to stand up to these activities. Over the course of seven years of experimentation, Saddle Sidekicks emerged and the design was patented. The kids love the bright colors and comfortable seat. The parents like that they are easy to attach and adjust.
We welcome feedback and suggestions.  We are continually testing our Saddle Sidekicks to ensure they are safe and meet our customers needs. In fact, customer feedback and suggestions have lead to the development of an English and endurance saddle version, the SSK Eventer. We are truly excited about it's release.  Thank you to our customers for keeping us informed.  Keep the ideas coming!
Sideline Products, LLC has expanded its product line to include a senior version as well. This model is designed to accommodate larger children riders and smaller adult riders. It comes with adult stirrups, a larger seat, and longer stirrup straps. This product is already in production. Contact us via email if you want additional information Contact us.
Next Step…
Visit our online store to choose the right product for your small rider.